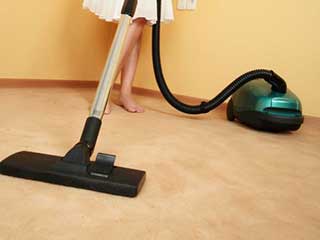 Rugs are definitely a great addition to any space and area. No matter what kind of person you are, what kind of tastes do you have and what's your perception of aesthetics nowadays the rug market is so rich it holds something for everybody. Oriental rugs, silk rugs, Persian rugs, wool rugs and number of different kinds and types of rugs are just waiting for you to come in the store and bring them home with you. However once you do select the right kind of rug for you, when you pay for it, get it deliver to your home and finally place it on the most perfect spot in your home this is definitely not the end of the rug story. In fact you might even say that this is just the beginning of the story. Why beginning? Well because this is the moment where you start to enjoy in your investment but also where you start to take care of the same. If you wish your rug to maintain its quality, aesthetic beauty and other qualities for long time then you definitely need to make sure you are taking the proper care of it. You should make sure your rug gets proper treatments as well as regular cleaning, and not just any kind of cleaning but the method most appropriate for the maintenance of that kind of rug that you have. As you probably already know there are many different types of materials that are used to manufacture rugs. All these different materials have different qualities but also all of them call for different maintaining procedures and techniques and different handling in general.
Usually the very best and the very simple way to properly care for your rug is by trusting it to professional residential rug cleaning service providers. You shouldn't off course trust it to just any service provider but you should look around a little bit and ask among your peers if maybe they know of a rug cleaning company or rug cleaning professional that would recommend to you.
Diy Rug Cleaning
Another way to properly cater for your rug's needs is implementing the DIY rug cleaning methods. This kind of approach is obviously a bit more demanding than just entrusting your rug to professionals since it does require lot's of energy, time, knowledge, skill and some money. For example you will not approach the task of cleaning the silk rug or Flokati rug the same way you will approach the task of cleaning the Persian rug. So the first thing to do once you have decided to venture yourself into cleaning your rug on your own is to learn about your rug composition, about the maintenance methods and procedures, about the advisable and recommended cleaning products and so on. One wrong step or just a drop of a wrong cleaning product might be enough to entirely ruin your rug.