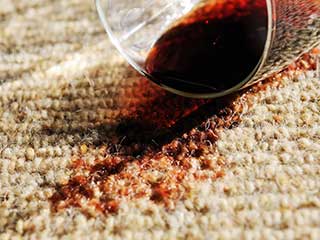 Stains are always a bother to look at since they are often distinct on any surface. They can be caused by spills from food substances, drinks or chemicals. Whatever the reason, you should always take fast action should you notice a stain on your carpets or rugs. The methods available for cleaning stains are very many and so are the types of equipments and tools that are able to handle stains of all kinds. With a little help from the internet or an expert, stain removal shouldn't be a bother in your life. Things to note before removing carpet stains:
You Should Always Research Widely on Methods Best Suited for Your Fabric
This will help you reduce any damages that might have been incurred due to implementation of wrong places. You can always visit us at our offices in Glendale to get more information on the services that we can offer you. There are also very many ways to remove the bad smell if your child happens to let loose his stool on your favorite and expensive carpet. However unfortunate it might be, make sure that you handle such cases with utmost urgency.
How to Remove Carpet Stains
You should take notes on this especially if you have bright carpets that always seem to attract dirt and stains. If you have a darker carpet that hides off dirt, you are not spared since there are bright stains that can stand out even in the darkest colored carpets, for example white paint. Whatever the case, there are some very reliable steps you can follow in order to handle such situations in the most effective and fastest way possible. Steps to follow if you want to remove stains of any kind on your carpet:
Before you start working on the stain, first identify the liquid or substance that caused the stain. This will greatly help you locate a reagent that can counteract the stain by either dissolving it or washing it off.
Once you get the reagent, find a cloth and try to soak up the liquid without pressing it on the surface of the carpet. You should also ensure that you don't further spread the stain to other areas that are not affected.
Never scrub the carpet since you risk damaging the carpet fiber. You should always act fast so that you don't give the liquid or substance time to soak through the carpet pad.
Use a considerable amount of water once you are done so as to rinse the area that was stained. You can then find a suitable location on your yard or compound so that you can put it out to dry.